LA BASILIQUE SAINT-SERNIN
Historic site and monument , World Heritage (UNESCO) , Basilica , Collegiate church , Church
at Toulouse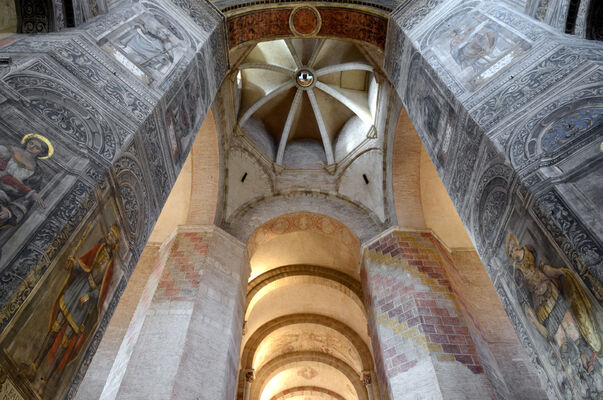 © Grands sites de Midi Pyrénées - Patrice Thébault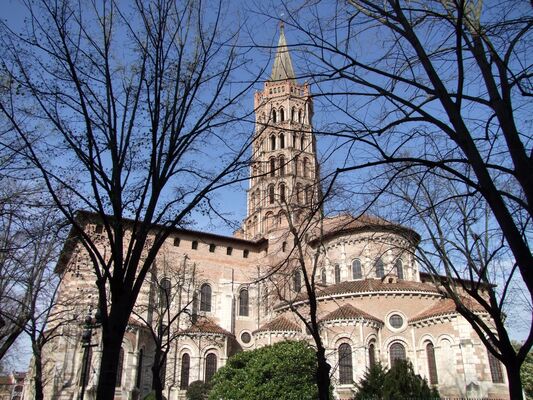 ©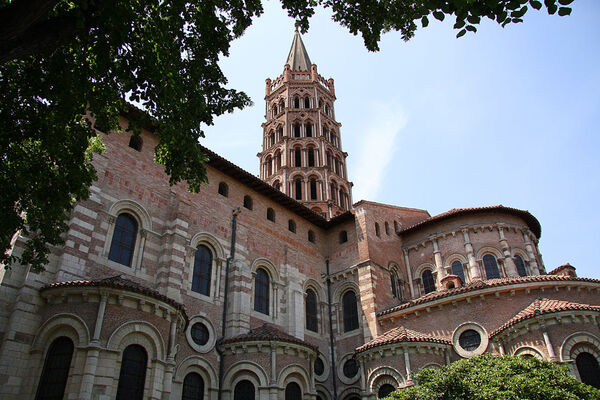 ©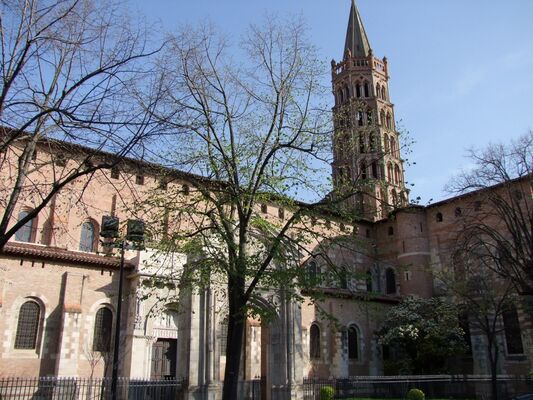 ©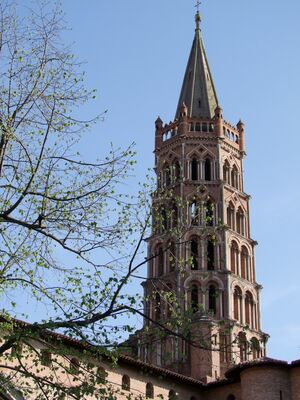 ©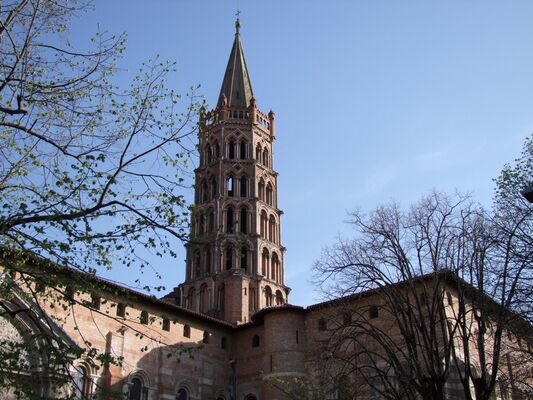 ©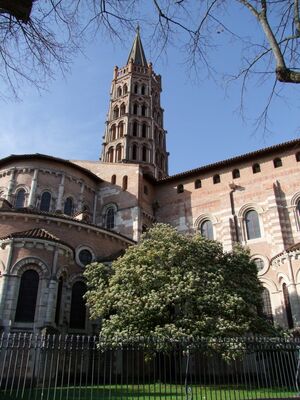 ©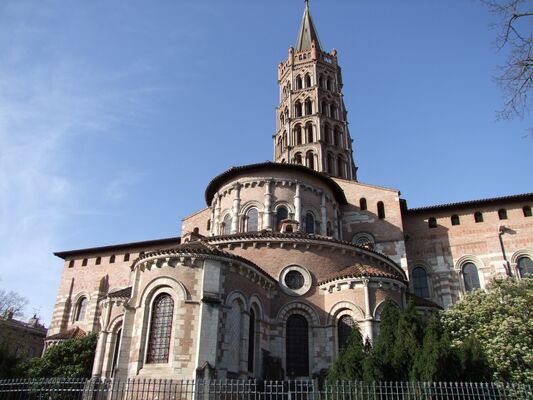 ©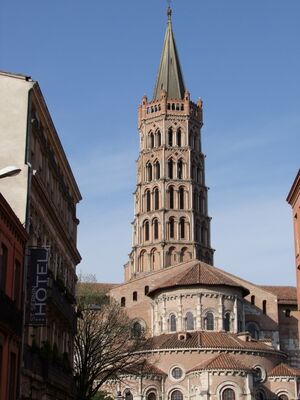 ©
The largest Romanesque church in France, this monumental gem listed as World Heritage by UNESCO has welcomed pilgrims for centuries along the Way of St James.

One of the symbols of Toulouse, this basilica of brick and stone is certainly imposing. Majestic and luminous, it was built between the XI and XIV Centuries in honour of St Saturnin (or Sernin), the first bishop of the city. An important stop along the pilgrimage route to Santiago de Compostela, it inspires reverence and its vast proportions are ideal for strolling past the numerous reliquaries.

A 21 metre high nave whose barrel vault rests upon richly sculpted capitals leads you to the choir and its gold-plated wooden and marble canopy. In the richly decorated transepts you can discover some moving medieval frescoes.

You can also access the crypts in which it is possible to admire, most notably, the enamel reliquary of the True Cross in the form of a sarcophagus.

Access

Metro / Tram

:

Capitole ou Jeanne d'Arc

at

0 m

Environment

In the town centre

On the pilgrimage trail "Santiago de Compostela at Arles"

On the "Via Garona"
Services

Free admission
Free visit on request

Guided tour on request
Boutique
From

January 1, 2020




until

May 31, 2020

From

June 1, 2020




until

September 30, 2020

From

October 1, 2020




until

May 31, 2021
Tuesday

8:30 AM - 6:00 PM

Wednesday

8:30 AM - 6:00 PM

Thursday

8:30 AM - 6:00 PM

Saturday

8:30 AM - 6:00 PM
Tuesday

8:30 AM - 7:00 PM

Wednesday

8:30 AM - 7:00 PM

Thursday

8:30 AM - 7:00 PM

Saturday

8:30 AM - 7:00 PM
Tuesday

8:30 AM - 6:00 PM

Wednesday

8:30 AM - 6:00 PM

Thursday

8:30 AM - 6:00 PM

Saturday

8:30 AM - 6:00 PM
© Grands sites de Midi Pyrénées - Patrice Thébault

©

©

©

©